Hi,
With May and June just around the corner, a lot of expat musicians are booking plane tickets to return home. I can see the attraction of spending a summer in the moderate and accommodating climate of northern Europe ...but surely I would miss the fantastic Cambodian music scene - even though the weather may be somewhat oppressively hot and sticky. Hardcore guys like Television Ted and myself will stick it out and keep reporting to you from our headquarters here in the back streets of Phnom Penh. The trouble is, we are now entering the period of the year known as 'band break-up season'. A few of your favourite acts might begin to disappear from the weekly gig guide as various musicians start eyeing their Cambodian visa expiry date and concomitantly searching the internet for flight deals. We already lost great funk band Marsyas

when ace guitarist

Greg Marino

returned to Canada. I also heard that French-Congolese,

smooth and sultry

songstress

MWAUKA

may soon be

leaving for

Europe.
The Fumes
are playing their last few gigs before lead singer and guitarist
Karin
Schelzig
moves to The Philippines. The finale will
take place
at
Equinox
on the 30
th
May but
before then
the band
will
bid
farewell to
Slur Bar
this Friday and
Sharky Bar
on
Saturday night.
Indie Explosion
is
a three-band bill
at
Sharky's
- featuring support from fellow
indies
Dregs
and
Adobo
Conspiracy
.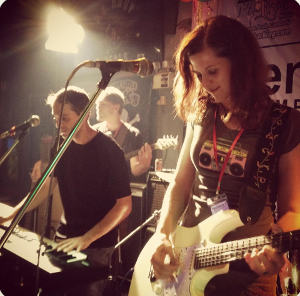 The Fumes
told
Leng Pleng
'
We're extra psyched because Gem (lead guitar) is back from an extended hiatus and
is
ready to rock out. Expect a set list that spans 5 decades...
but
as fun as the weekend promises to be, it will also be bitter-sweet because we're rapidly approaching the end of an era... Karin (lead vocals, guitar) is leaving Cambodia in a couple of weeks, after 5 years fronting the Fumes.
'
Fortunately there are still some great musicians getting their passports stamped at Cambodian immigration. Guitarist Aymen Ghali

has been active in Phnom Penh recently, having crossed the border from Thailand carrying

just

a rucksack and a

very unusual

'Manouche' acoustic guitar.

This Thursday evening the Tunisian-American player jams with

ska-jazz fusion ensemble

Jahzad

at

Cabaret Restaurant

. Note that this is an earlier show, starting at 7.30pm. Aymen

will also be joining

1950's throwbacks

Joe Wrigley & The Jumping Jacks

on their '

Missing Passport

' Tour of Cambodia and Vietnam. The Jacks visit

Slur

Bar

on Thursday, The

Bodhi

Villa

in Kampot on Friday before returning to

Oscar

51

in Phnom Penh on Saturday.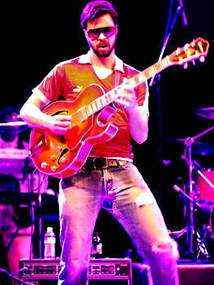 While musicians of various nations come and go, a small group of hardcore Cambodian metal bands continue to make
strong and uncompromising
music in Phnom Penh. On Saturday night at
Slur
Bar,
Yab Moung Records
present
Sliten6ix
and
No Forever
. The live performances of these artists are always loud, exciting and bursting with energy.
Sliten6ix
recently released an EP entitled 'Nevermore', which is available at bandcamp. As the band themselves will tell you - '
SLITEN6IX formed in June 2011 and are the first Cambodian Hardcore band and the first group of dudes to have recorded and released hardcore music in Cambodia! The boys have a DIY attitude and don't talk shit.
'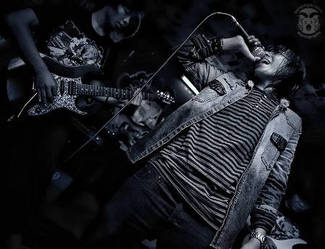 A lot of Cambodian bands will be making the journey to California in August for the Cambodian Music Festival.

This is

when

fifteen

artists will take the stage at

The Ford Theatre

in Hollywood. Last weekend, during a late-night jam session at

Memphis Pub

in Phnom Penh,

Jack bumped into one of the stars of the show - Khmer-American singer-songwriter Laura Mam

.

Laura was very excited about the festival

which will be

a

relatively

high-profile celebration of Cambodian music.

It will

tak

e

place on the 3

rd

August. Check out Laura's video below entitled

Soben Sneh

.

You can hear more

Laura Mam tracks on her soundcloud page.
U
ntil next time, stay safe out there and... see you around the traps!
JACK DIAMOND.